I have a website, a good business but how can I drive traffic towards my site?
You can have an absolutely brilliant website and a fantastic business idea but if visitors aren't landing onto your website then it can become a bit of a problem for you to progress. Here are 6 tips to increase your website traffic.
1. Use the power of Google
What's this? Idk. Google it.
In a perfect world, people would instantly think of your website when they want to buy a certain product/service…however nowadays people like to shop around and this is something that you could really take advantage of. One of the best ways to drive traffic towards your site is organically. Organic traffic is traffic generated by users typing in keywords that your site is positioned upon and accessing your site from their results page. For example, a user types 'grey 3 seater sofa' and your sofa website magically appears.
The first thing you need to do is optimize your keywords for your different landing pages so that when visitors are looking for products/services that you provide, they find you! You need to understand what consumers will type into Google so that your website appears in their search results. If you can position your website in the top three results then your website traffic will hit through the roof 🚀. What's even better is that I can suggest a very good keyword tracking tool for you…
.
REMEMBER
Create website traffic organically through your keywords
Optimize specific keywords for your different landing pages
2. Seek out Guest Blogging opportunities
It's time to show the world your expertise.
Guest blogging is a great way to get your content in front of lots of other audiences. It's a way to show-off your expertise in your domain, building-up your credibility as well as your reputation.
Obviously having credibility and a good reputation is a good thing but guest blogging also allows you to include a backlink to your site. These links improve your domain authority and drive traffic towards your website which will (I hope for you) improve your rankings in the search results page. Most websites that accept guest blogs let you include one link in the author bio and occasionally a couple in the text.
If you can find appropriate websites to your industry that accept guest articles, it's definitely worth thinking about it to get another channel of traffic towards your website.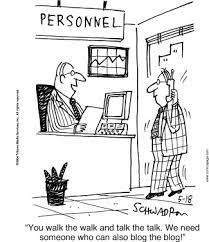 REMEMBER
Write industry-related articles for other sites with a link back to your website
This shows that you're an expert in your domain
3. Use Social Media
#pleasecomevisitmywebsite #ipromiseyoutoprovidethebestexperienceyet
If you have a website and you don't have any social media accounts for your business then you're potentially missing on a large amount of website traffic. Social media networks give you the chance to show-off your product/service using images and videos as well as engage with others in the same or similar industry. Let's take the example of Twitter, here are three pieces of advice to use as a way of driving traffic to your site:
Include a link to your website in your profile. That way followers never have an excuse to not find you.
Add relevant, trending hashtags to every tweet. I'd say two or three per tweet that relate to what you're tweeting about.
Try and add a link back to your site in your tweets (when appropriate ).
Social networks allow you to communicate the personality of your brand and if you seem interesting enough then followers will be more likely to go onto your website to see what you offer.
REMEMBER
Social media is a great to show-off your website using images/videos
Add relevant, trending hashtags to your tweets
If appropriate add a link back to your site in your tweets
4. Start Email marketing
Subject: We've got something you can't say no to.
Some say email marketing no longer works but I think it's a great way to act as a reminder for your audience that you exist and to persuade them to visit your website. It's also a way to communicate to your audience who don't necessarily use social media and keep a solid consumer-business relationship.
Think about doing an email marketing campaign for any offers throughout the year and any updates to your site. These will entice your audience to visit or revisit your site and get them discovering what great things you have to offer
.
REMEMBER
Email marketing reminds your audience that you exist
It can strengthen the consumer-business relationship
Emails are good for promoting offers and website updates
5. Make use of online forums
You can never stop learning.
Creating links back to your site really helps with driving traffic to your site and like I said above with guest blogging, online forums also give you the opportunity to refer people to your site. Online forums let you interact with other like-minded people and get advice from those in a similar situation. As well as advising or seeking advice on these forums, look out for opportunities where your product/service could answer someone's query. For example, they're looking for a specific online tool with a certain feature and yours has just this. Reply with your tool as a suggestion explaining this may be what they're looking for along with a link. This link redirects people to your site thus increasing your website traffic level.
REMEMBER
Forums are a great way to interact with other like-minded people
Look out for opportunities where your product/service could answer someone's query
6. Advertise
I want to see my business name online, on the streets, in the shops…EVERYWHERE!
What I mean here by advertising is paid advertising, for example Google AdWords, Twitter, Facebook, banner ads etc. Paid advertising allows you to reach people and get users landing onto your site quickly due to the ease of setting-up a paid advertising campaign. It also allows you to target people that you would never have been able to do as easily as with non-paid methods.
But before you get all excited and launch a paid advertising campaign, decide a budget for each campaign and stick to it. A lot of paid advertisement is PPC (pay-per-click) and you could quickly end-up spending thousands in a matter of days, so it's important you plan ahead to avoid any surprise invoices.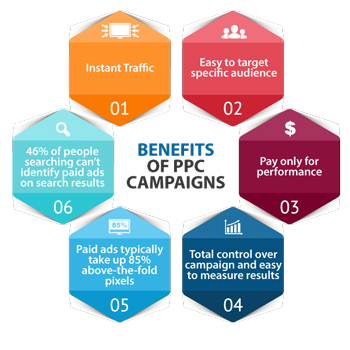 REMEMBER
Paid advertising gets users onto your website nearly instantaneously
It allows you to reach different audiences
Put a budget aside for paid advertisement
Conclusion
And that's it! You now have six actions to drive traffic towards your site from optimizing your keywords to tweeting away on Twitter. Start putting them in place today and you'll see your website traffic go through the roof!