All Features >

Ranks
The Keyword Rank Tracker Tool to boost your keywords
Monitor your visibility and your competitors' strengths and weaknesses. Detect keywords you should optimize all over the world. Spy your competitors' strategy and boost your SEO ranking.
Included: Rank tracking Page analysis Backlinks monitoring Competitors analysis Keywords suggestion ... and many more!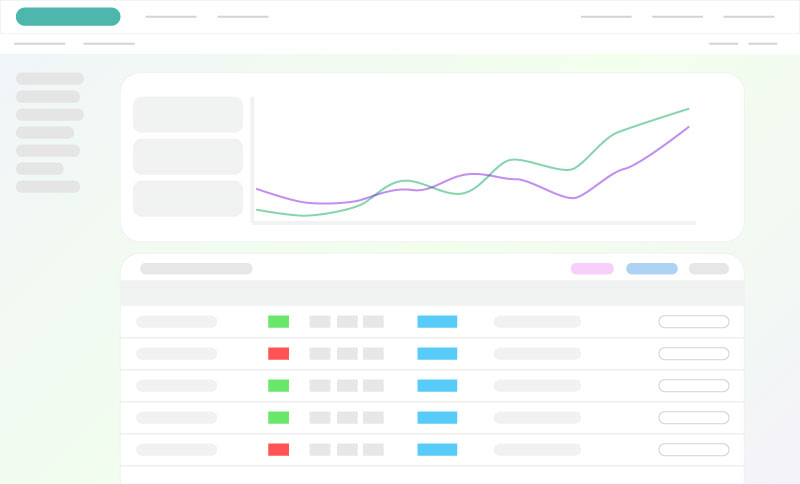 A Rank Tracker designed to reduce your workload and improve your website rankings.
The fast, accurate and innovative rank tracker tool to optimize your keywords, analyze your ranked pages and help you manage your rank tracking campaign productively. The first SEO tool that allows you to understand why you lost a position on a keyword and why your competitors are ranking in front you.
Track
Daily keyword ranking updates
Mobile and Desktop in 45000 locations
Keyword suggestions
Competitor rank tracking
Analyze
Full rank history
Complete SERP analysis (100 results)
CPC, search volume, potential traffic value
Instant results
Manage
Keyword analysis by theme and search engine
Data export
Filterable tables
Daily and weekly alerts
Start your Cocolyze journey today
No credit card required
---
A powerful rank tracker that keeps you updated on all your keyword ranking changes.
International and local SEO tracking, analysis of your Google ranking history,
competitor SEO tracking and SEO page analysis all under one platform.
Providing you all the data you need to rank top in the search engines and get ahead of the competition.
International and Local SEO website ranking
Cocolyze analyzes all your keywords and gets instant website rankings from all around the world. Choose from 45,000 locations across the world in more than 65 languages to discover how your website ranking differs across locations. This allows you to improve your local SEO as well as on a more international scale.
Discover more about local SEO ranking
Our rank tracker tool analyzes and tracks keywords in more than 65 languages in 45,000 different locations across the world. This is a valuable feature if you want to optimize keywords for specific locations and improve your local SEO. As website rankings for the same keywords vary across locations it will provide you important insights into which keywords for a specific location need optimizing for a better ranking in the search engines. View your website ranking across thousands of locations to see how your potential customers see you and understand just how visible your website is. Simply enter any post code or town when you add your keywords and we'll provide the data you need to understand how your website rankings are progressing. All data is exportable and you can compare your local SEO rankings on desktop and mobile to identify which pages are underperforming on your site.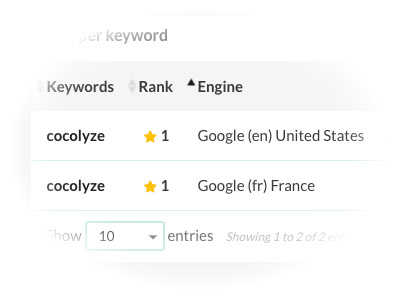 Effective analysis of your Google ranking history
An SEO ranking tool that allows you to go back in time to see the evolution of your keyword rankings. Pick any date and get access to your Google ranking history to better understand why you have a change in rank.
Read more on your Google ranking history
The Cocolyze rank tracker robots carry out a deep analysis of your keywords and provides you with useful metrics such as your traffic value and the potential traffic value you could gain. Get access to the evolution of each of your keywords over different time periods to show you your Google ranking history. Pick a date from the calendar or click directly on your graphs, you will be able to see how your Google SEO ranking has been progressing. Compare how your keyword has been performing by having access to the top 100 results in the SERP so you can easily report on your Google ranking history. Access to the SERP will allow you to compare your SEO ranking performance against your competitors so that you put the right ranking strategy in place to get to that number position.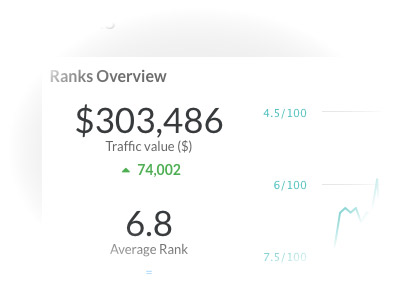 Non-stop Competitor SEO Tracking
Understand exactly why your competitors are ranking above you by using our website ranking tool. Find out if they're ranking on the same keywords as you and discover their live positions in the SERP. Get notifications everyday on their keyword evolutions so that you never miss a change in your competitor Google ranks.
Find out more on tracking your competitors
Keep a constant eye on your competitors Google ranks with our competitor SEO tracking feature. Discover what keywords you both have in common and get a live view of the top 100 results of the SERP to compare where you and your competitor are ranked. You can add up to 20 competitors per campaign and we will notify you of any changes to their keyword rankings, a newly ranked keyword and whenever a change has been on one of their ranked pages. We analyze all your competitor pages to see how their semantic value, domain reputation and accessibility differ to your pages. You will also get a personalized to do list with advice on how to optimize your page to get in front of your competitors from improving your textual content to increasing your website page loading time. You'll never miss a competitors' Google ranks with this tool.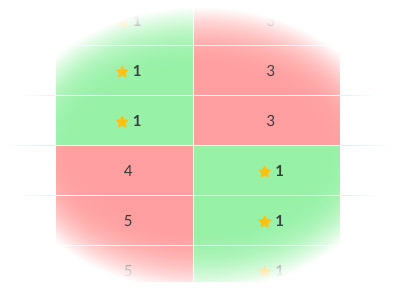 Full SEO Page Analysis
Cocolyze is not just a rank tracking tool but also carries out a full SEO page analysis. Cocolyze analyzes all your ranked pages as well as your keywords. The SEO page analysis tool analyzes all the pages of your site as well as those of your competitors to provide you with a complete analysis of their content, performance and their netlinking.
Discover about our SEO Page Analysis feature
Our analysis robots carry out a complete SEO page analysis of your web pages and also those of your added competitors. We analyze ranked pages to give you a full breakdown of a page's semantic value, domain reputation and level of accessibility. You will get personalized advice so you can start optimizing your site ranking straight away as well as access to the personalized advice for your competitors pages. This allows you to get ahead of the game and anticipate what your competitors will do next in their site ranking strategy to avoid any nasty surprises. Get alerted everyday of any changes carried out such as the top 5 content keywords, meta descriptions, server response time and any other factors that could effect your site ranking. To make analyzing your competitors actions easier, your notifications will be grouped per competitor. This SEO page analysis tool will make it easier to understand your competitors' ranking strategy.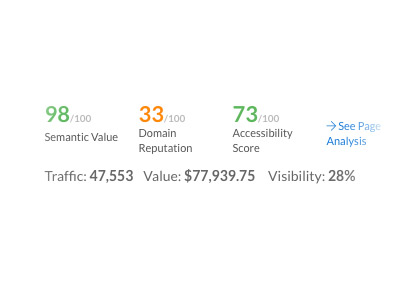 A powerful SEO Keyword ranking tool
We want you to be able to create and manage your keyword ranking campaigns easily. Setting up your campaign only takes a matter of minutes. Enter your keywords or get suggestions from us and you'll get instant access to your Dashboard giving you an overall view of your SEO ranking performance.
Create your keyword ranking campaign
Create and manage your keyword ranking campaign easily. Our rank tracker tool lets you create your campaign easily with the choice of adding your keywords manually, importing a file or getting keyword suggestions from Cocolyze. Choose a specific date of a keyword position to look back at your keyword evolutions, either by clicking directly on your graph or a date from the calendar pop-up. Filter any tables which will autosave the next time you check your SEO ranking so you only see the information relevant for you. You can also export any of your data at any given time period to demonstrate your long-term progress and bring-up areas that could be improved in your keyword SEO ranking. We developed this keyword ranking tool to make your SEO work easier to manage and carry out.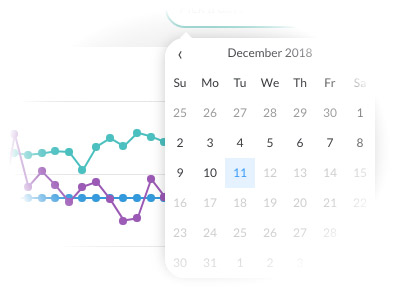 Manage your website keyword ranking
Group together keywords that fall under the same theme with the tag feature so that you can follow your website keyword rankings efficiently. Add as many tags as you like with an unlimited amount of keywords within each tag. Track 10 or 10,000 keywords, creating tags will simplify your Google ranking work.
Manage your website ranking effectively
We understand that some of our users track thousands of keywords so with our tag feature, you can group together keywords under the same theme for optimal Google ranking efficiency. Add an unlimited amount of tags and track their ranking evolution by going back in time using the interactive graph or calendar pop-up. We will provide you valuable information per tag to help you decide which group of keywords needs more attention on. Important metrics such as average rank, keywords that have gained rankings and keywords which have lost rankings. This feature helps you prioritize your Google ranking tasks and organize your Google ranking work effectively. For a more in-depth analysis you can also view your tag rankings filtered by search engine to see which location is performing better.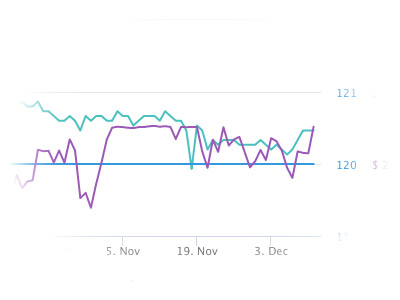 That's why our customers Cocolyze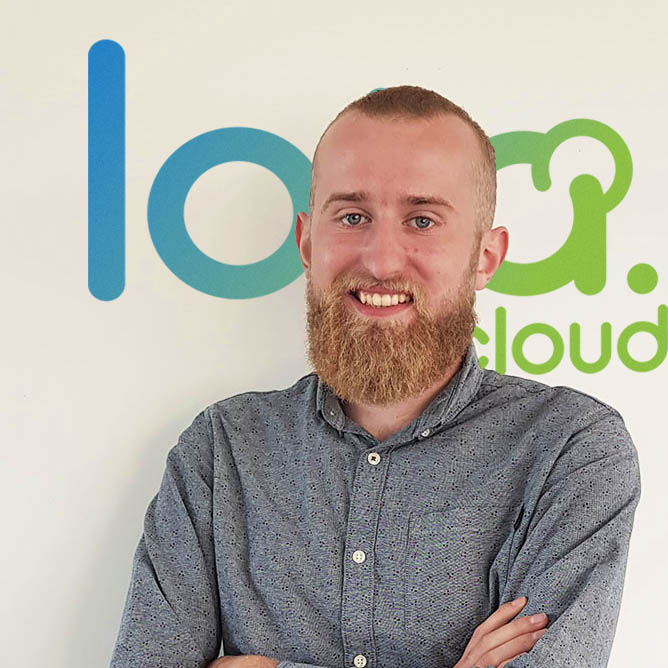 I daily use Cocolyze to optimize the SEO of our SaaS solution. What I like the most about Cocolyze is the simplicity and the clarity of the data. A powerful tool, comprehensive and accessible, which enables us to increase our organic traffic by

+265% in 4 months

. Cocolyze is now THE tool used in our start-up to improve our SEO and to generate more organic traffic.
What are you waiting for?
Included: Rank tracking Pages scan Backlinks analysis Competitors analysis Writing assistant
...and many more features!
Get your free account