How to start a link building campaign from scratch
Link building is one of the main SEO strategies. By building a network of links to your website, you show Google that you are a reference and deserve to be in the top positions of the SERP. If you still don't know what it is or how to create your link-building strategy, this article was written for you.
First things first, what exactly is link building campaign?
Yes, we do love definitions 😁
A link building campaign is a set of tactics to acquire qualified and relevant links from other sites. These tactics enable a website to increase its authority and reputation for search engines and, consequently, improve its ranking on organic search.
A link can be external or internal. But when we talk about link building, we usually think of external links, that is, those links that are conquered from other sites, which are also called backlinks or inbound links.
What is the role of links?
Trust us, links are just great, amigos. 💪
Links have the role of showing Google the popularity and authority of the website in the market. Search engines analyze the links that lead to the site to know if their link pages have a good reference and if they were well-cited within the text. The more links a website receives from reliable, popular, and referential sites, the more relevant it shows to be in its area of expertise.
During this "investigation", search engine robots will check different aspects related to the link, such as the text-anchor, the content around the link, or the position of the link on the page, for example. Aspects related to the page rank and the domain influence are also included in the analysis. These aspects, all together, will have an impact on the indexing and ranking of the page receiving the backlink. What you need to know is, search engines' algorithms are no longer only taking into account the number of links a page receives, but rather their quality.
Remember :
You can use links to boost your website's authority and reputation
Focus on quality rather than quantity
What is considered a high-quality link?
Several factors can influence the quality of backlinks. Today we've prepared a list of the 4 most important factors that you should consider when developing your link-building campaign strategy.
Page Rank
PageRank is a link analysis algorithm created and used by Google to measure the strength of a page. This strength is evaluated by the number and the quality of links a page receives. This ranking helps Google estimate the importance and the authority of a page on the web, by relying on the "feedback" of other pages. Checking the Page Rank of the website with which you want to share backlinks, can be a good beginning for your link-building campaign.
Domain influence
Another criteria that can help you assess the quality of a link is the Domain Influence. It is a score created by Cocolyze that analyses the popularity of a website. The more influential backlinks a site has, the higher its Domain influence will be. With this score, you can filter and compare different backlinks and have an idea of the popularity of a website. A website with a high Domain Influence can be more interesting to contact to get a backlink from, than a site with a low Domain Influence.
The website's topic relevance
The PageRank and the Domain influence of the site may help you identify a potential backlink, but the website's topic relation and relevance will do too. What do we mean by topic relation and relevance? Well, having links from high PageRank and Domain influence websites that are unrelated to the content of your website, will not have the same value as if they were from related ones. Why? Simply because it is not considered natural.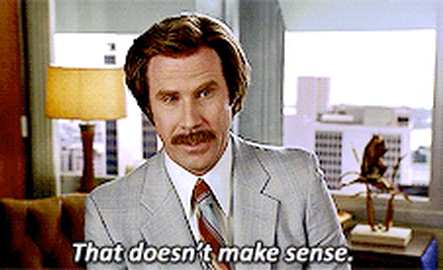 Verifying the website's topic relevance and keeping your links only to the most relevant sources of your industry or business is a good way to develop your link building campaign strategy wisely.
Natural anchor text
As we already said in the previous paragraphs, different factors will influence the quality of a link. Some of them are directly related to the page from where the link is coming from, others are related to the link itself.
The anchor text, that is, the clickable text of the link, is one of them. A high-quality link has anchor texts containing some keywords or a brief description of what the user will find on the page when he clicks on the link. However, when used insistently in all backlinks, Google may perceive it as a black hat, since this is not natural. When backlinks are earned naturally, anchor texts tend to be diversified.
How to start a successful link building campaign
Are you ready for a checklist? ✍✅
Before starting any link-building campaign, it is important to know the current picture of your website's backlinks. To do this, you must :
Check how many backlinks your site currently has
Analyze which sites are linking to your site
Check the reputation and domain influence of the sites linking to your site
Once you've done that, make a brief comparison between your current backlinks and those of your competitors. Analyze the sites that link to your competitors but do not link to yours. See which pages and content categories your competitor receives the most links from, this can give you ideas for new content and formats.
Doing these tasks manually can be quite complicated, so we recommend you to use a backlink audit tool. The Backlink Checker tool from Cocolyze could be a pretty helpful solution for you to do them. Besides giving you a complete audit of your website's backlinks, it also gives you different recommendations that will help you save time and speed up your backlink campaign.
Get ready with your strategy
A good strategy requires coherent actions🤓
Once you've done all the necessary analysis and you've got all the information you needed, you have to think about your link building campaign strategy.
There are two ways to generate links to your site: punctual link-building campaigns and recurrent actions. Each one is not dependent on the other, but both are fundamental to maintain the necessary rhythm for acquiring backlinks. Your choice(s) will depend on your goals. Try to answer the question: Why do you want to start a link-building campaign? The answer will be your goal.
Bet on quality and shareable content
They will help you stand out from the crowd. ☝
For a link-building campaign, content that is innovative and that adds value to those who consume it tends to perform better than "regular" blog posts. Here you have two examples of content that can help you generate more links for your website :
1. Research reports/results: Creating research reports related to your market and/or current moment, and disseminating its results in a creative, explanatory way, generating insights for the reader, is a great way to generate backlinks.
2- Guides: Rich and very complete guides can be a good bet to generate links. Choose a current subject that has search interest (Use keyword research tool to help you identify these subjects) and create intuitive content, with many practical examples and that is easy to read.
Prepare to prospect your content
Prospect, prospect & prospect. 🗣📢
Once you have defined your goals and created the content that will head up your campaign, you can then start prospecting your backlinks. Be sure that you've established some targets for your campaign. To do so you can make a list of problems that your content can solve. This list will help you find your keywords and with them, you will be able to find pages that talk about the resolution of these problems and that have great chances to add a link to your content.
You've got your goals, created your content, and established your targets. It's time to start prospecting your content.
You can reach out to your contacts. They probably already know/use your product/service and consume your content. These contacts will be less resistant to add a link to you on their page, than strangers who do not know your work.
As we already said, you need to contact pages with content related to yours. Be sure that you take into account the criteria of high-quality links cited at the beginning of this article.
Remember :
Before any action, you need to identify the current picture of your website's backlinks
Use a backlink checker to help you analyze your website
Choose your strategy based on your goals
Bet on innovative and intuitive content that is easy to read
Set your targets and start your prospection
Conclusion
A link-building campaign is of great value for those trying to stand out from the Internet crowd. It can help your website in different ways: SERP position, notoriety, visibility, and much more. However, do not forget that it is only one part of a successful SEO strategy, and the more you accumulate SEO strategies the more chances you have to reach your results.