How to find your 'lost' customers with FullStory?
Remember: What is FullStory?
FullStory is a platform that records and reproduces real-life user experiences of your website to help improve the performance of your website and business.
Customers are a business' number one priority and are what keeps a business going, but wouldn't it be great to properly understand how visitors interact with your website? And more importantly, understand why they leave your site without completing a purchase? Well it's time to introduce your new best friend: FullStory. I'll explain to you just how to find those 'lost' customers.
1. Observe every single move of your visitors
The name's Bond, James Bond.
Your mission to find those customers that happened to slip past you starts with FullStory. FullStory records every session of anyone that lands onto your website, whether that just be for 30 seconds or 30 minutes. Not only does it record how long they stay on your website but this platform records everything a visitor does on your website, what I mean here is every interaction they have with your site. From a scroll to a click to a page change, you'll be able to see every movement.
For security measures and to put both website owners, and consumers' minds at ease, personal information isn't recorded such as names, addresses, payment details, passwords etc. It only records the website reactions to give you insights of how people use your site.
REMEMBER
FullStory records sessions of any visitor that goes onto your website
See what each visitor does on all pages of your site from a scroll to a click to a page change
2. Better understand the buying process
Go onto Asos for 1 hour, credit card out, 4 new dresses arriving tomorrow.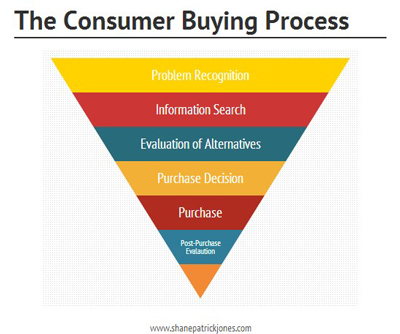 Some buy from a website without hesitating, others spend time shopping around before deciding and others get 99% of the way there (aka to the basket) then leave. With all these different buying processes, if you're a website owner, I imagine you're asking yourself how am I supposed to understand online buyers and their buying process?! Fortunately for you, FullStory lets you understand what route customers take from arriving onto your site to completing a purchase. Of course you'll always have visitors not following the 'normal' path but overall this platform will identify the stages where users stop, hesitate or leave the site.
So how does it work? With FullStory you can create segments to help identify possible stages where you could lose customers. Some examples could be:
Abandoned basket
Trial buyers
Product pages with offers
Sticking to the abandoned basket example, this is the stage where customers have done everything you wanted them to do apart from actually buy your product. You've also done everything you could but at the eleventh hour, your customer walks away. And this is the perfect opportunity for you to gently remind them of the business issue at hand and prove to the customer how your product/service/solution can ease their woes. A simple example would be to send an email in the style of 'did you forget about your basket.'
REMEMBER
FullStory lets you understand what route customers take from arriving onto your site to completing a purchase
This tool identifies a stage where users stop, hesitate or leave your site
It lets you choose segments to help you pinpoint possible stages you could lose customers e.g. abandoned basket
3. Discover opportunities to reach a wider audience
You are the chosen one.
FullStory not only shows you what visitors do on your website but also where they come from i.e. which sites bring in the most traffic for you, and which device they're using. This can be really good for letting you focus on a specific type of audience rather than trying to attract everyone all at once and not getting great results.
Let's say during four months you notice the highest amount of website traffic is from Google mobile but your bounce and conversion rate is pretty poor for this type of traffic. The first question to ask yourself is 'do I have an optimized mobile website for these searchers?' If the answer is no then you're missing out on a large audience here. If they're landing onto your website they're clearly very interested in what you offer but you're still not providing that 'wow' factor to get them to buy from you. With mobile searchers forever increasing, this provides you with a massive opportunity to grab this audience that land on your site from mobile and have a site that makes them stay.
REMEMBER
Shows you which sites are bringing in the most traffic
Allows you to focus on optimizing a specific type of traffic
Gives you a device breakdown so provides ideas of opportunity for you
4. Pinpoint problems with user experience
Why can't I click here? Let me click here!
Customers always come first which means user experience needs to be at the top of its game. When you design your website, you're designing it for your customers, but there will always be times when you're not sure how users will interpret it. And this is where FullStory can really help you out. As the platform records every move a visitor makes, you get real insights into how people navigate and use your website. You get to see:
What they're attracted to the most
Here you see what they go to straight away when they land onto your site. Is it the Sale page? Is it the big red banner that says 'Free Delivery'? Or do they click everywhere to see what you offer before carrying out an action?

Where their mouse goes
Here you see what visitors click on first and the most. Being able to see this is good to see if any new additions to the website are working too. For example, you have an e-commerce site and recently added product-specific reviews to several pages but no one is reading them. This is where you need to rethink how and where they're displayed on your pages so that users will read them.

Difficulties in navigating the page
Here you see users struggling to finish an action or access the next page. For example (and this is from experience here), sometimes when you're booking holidays they suggest you buy their insurance at the same time and like most I scan that part and just want to pay for my holiday…however what we don't see is the box 'I don't want to be insured' that must be clicked to access the next page. It's these small things like this that lower the user experience.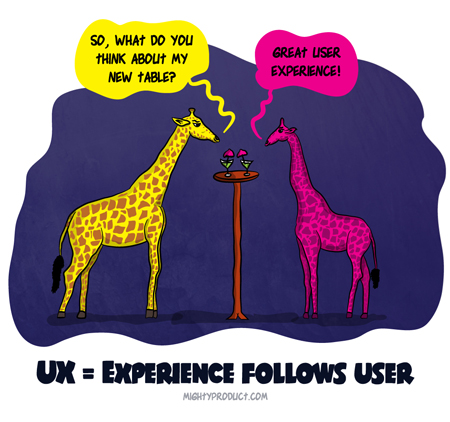 REMEMBER
Provides real insights into how people navigate and use your website
See what catches their eyes the first and where their mouse goes
Discover aspects that users don't use or fully understand
5. Identifies functionality issues of your website
WARNING! WARNING! WARNING!
The dream: to create the perfect, bug-free website that never has any problems.
The reality: not exactly that
.
No but in all seriousness you can create a great website but there will always be the risk of something going wrong. FullStory can show you errors that occur from users sessions such as buttons not working or payments not going through. Being able to see the problem 'live in action' means that you can react straight away instead of spending weeks trying to figure out what went wrong.
It also allows you to deliver excellent customer service by reassuring visitors that you're fixing the problem and there will be a solution. For example, a payment doesn't go through and the user tries and tries again but nothing. You see it on FullStory and contact the user with another option so that they can buy what they want and you're not losing out on a customer. Thanks to FullStory, you improve your website functionality and you have a happy customer…good news right
.
REMEMBER
This platform identifies errors on your website e.g. buttons not working, payments not going through
It allow you to react quickly instead of spending weeks trying to figure out what went wrong
Conclusion
It's hard to ever truly know how visitors interpret the information on your website but FullStory is a great platform that simplifies this with instant recording of site sessions. It allows you to pinpoint exactly which part of your site is making you lose customers and inspires you to make necessary changes to have the best website ever!