7 Reasons Why Blogging Can Achieve Good SEO Results
We blog to exchange ideas with others, help solve problems, give advice and also add that little bit extra to a website. Blogging is a great way to get noticed, not only by people but by the search engines too. Here's why:
1. Blogs create quality backlinks
Your ever expanding pipe system of SEO juice.
For a quick recap, backlinks are external links that point towards your site. Google uses these backlinks to determine the popularity of your page. So you may say 'well I'll just create a load of backlinks and Google will think I'm super popular and rank me higher'…well it's not quite like that. Good SEO is having backlinks that are of high-quality, and blogs are the perfect example of creating worthy backlinks! When you publish an article, it's very likely that you'll post it on social media which in turn can lead to shares by readers (if you've created content that is worth sharing that is). These posts and shares create these backlinks for your site. They act as a vote of confidence so reassure search engines that your site is trustworthy.
REMEMBER
Quality backlinks reassures search engines that your site is credible
Create friendly content that will be shared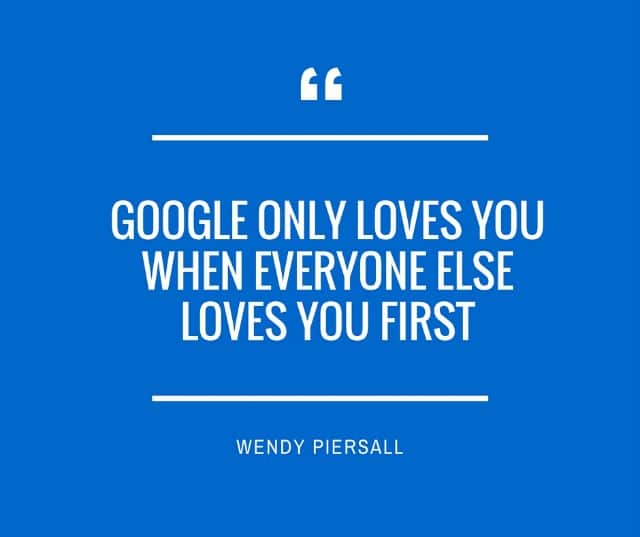 2. It opens up Guest Blogging opportunities
Don't be afraid to stand on the shoulders of giants.
Yes it's great publishing a company blog but if you're not getting much engagement then all your efforts would have been wasted…and your amazing ideas as well. If you want to improve your blogging profile then guest blogging may just be the answer. In simple words, guest blogging is publishing content on other websites. It's an opportunity to build-up your brand awareness, become a credible source, and expand your personal network.
From my own personal findings I'd recommend guest blogging for a website that has a large user base with influencers of your industry. By contributing to well-known blogs you're getting instant access to thousands of viewers and potential clients. There's absolutely nothing wrong in taking advantage of those that have already got it spot-on and optimized to the max to help grow your own business. We all have to start somewhere so why not make the most of what is available to you already!
…and who knows, you may end-up writing regular articles for those at the top!
REMEMBER
Guest blogging proves your credibility as a valuable source
Working with those already at the top helps build-up your brand
Take advantage of others' optimization
3. A way of providing fresh content
Long live the King.
Google loves a website that is active and blogging is the perfect way of publishing new content to your site. Articles whether it be on 'Best SEO tools' (I think Cocolyze qualifies for that right?
) or 'Top 10 spring jackets this year' show your visitors that there is life and soul behind the party aka your site.
Publishing blog articles also gives Google new content to index. The little robots see that things are going on on your site and therefore want to show the world what your site has to offer.
Be careful though! Your content needs to be relevant and consistent. There's no point in throwing 200 articles all at once then leaving. It's all about posting content regularly. I can't tell you exactly how many times to post but my advice is think about how often you can keep-up whether that be posting everyday, once a week or once per month. Then, stick to it!
REMEMBER
New content tells the Google robots that your site is active
It gives Google new content to index
Create your own posting schedule that you know you will stick to
4. Allows ideas and opinions to be shared
Knowledge increases by sharing but not by saving.
Ask yourself this…how difficult is it to keep a brilliant idea or opinion to yourself? Yes there's always a time and a place (i.e. keeping your opinions about your in-laws to yourself) but some ideas are worth talking about. Writing blog articles lets you share your ideas and opinions to get a reaction from others. A reaction could be a comment, a share, a like, anything that gets your article seen. All these reactions start a conversation around your brand and Google loves sites that are popular and have people talking about them.
Blogs that have a lot of engagement and credibility equally help you and/or your brand to be known as an expert in your field. This 'expertise' title will be a winning factor for the success of your blog and your brand because readers will trust your content and know that it's a valuable source…they will look up to you as an influencer and someone with ideas that work.
REMEMBER
Blogs create a conversation around your brand
It allows you to establish yourself and/or your brand as an expert in your field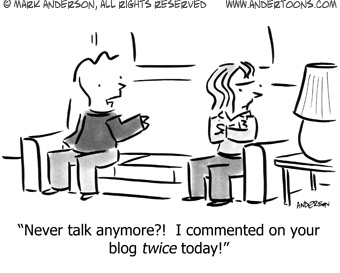 5. Increases your popularity
It's your time to be Queen B.
Admit it, we all want to be the Queen B…yes I know, we also want to be a bit like Beyoncé too…but in the blogging context I mean being at the top of the game in producing content. Writing high-quality blogs that lead to shares and increased exposure for you and/or your brand is one of the best ways to become credible and increase your reader base. You need to produce content that's worth reading and related to your industry. If I wrote an article for Cocolyze on brands of tea (me being the only English and I don't even like it but well as an example
) then it's highly unlikely we'd be seen as credible or have much engagement because it has nothing to do with our activity.
Producing articles also improves search rankings if your articles are shared by readers as it shows Google that people are visiting your site. The higher the popularity rank is, the more Google will trust it and thus your SEO will improve.
REMEMBER
Create content that is relevant to your industry
Blog articles create shares which in turn leads to brand awareness
Producing articles gives Google another reason to visit your site
6. Room to show-off your creativity
It's time to unleash the Picasso inside you.
It's great having an article with lots of interesting information, advice and examples but is a page full of text really going to get the readers hooked to your content…I'm not sure…
Whenever you're writing an article think about what images or videos could be integrated into the content. We're all still big kids at heart who like seeing images because we find them pretty and colorful…and at times funny! But in all seriousness it's a given that people's eyes are attracted to multimedia a lot more than just a paragraph of text. Multimedia will increase the time a visitor spends on your site, if they like what they see they're more likely to stick around and see what else you offer (and there you go! Your rebound rate will decrease i.e. the number of people who land on your site and immediately leave).
Not only does multimedia give you that variety for your site but it's also a simple way of optimizing your on-page SEO. Yes search engines look for keywords and key phrases but multimedia plays a big part in their ranking system. So you need to make sure you:
Add the Alt text to every digital element you upload (a word/phrase that explains to visitors the contents of the image)
Name your images files
Optimize their size
These 3 simple steps make your images a self-standing tool for brand awareness and in time will be found on Google Images. All this leading to increased website traffic. Result!
REMEMBER
Using images and videos helps with producing varied content
Include the Alt text and image description for optimal optimization
7. Allows you to strategically use your keywords
Provide that custom-tailored experience.
We all know content is king but keywords are still very important. These are what users type into search engines to find your content and so you need to make sure your content is found by them. And guess what? Blogging gives you this opportunity to place keywords or phrases in your content.
For example if I'm looking for advice on September holidays I would type into Google 'Best places to go on holiday in September' and I'd expect results with exactly these keywords.
Focus on 1-2 long-tail keywords that you can use in your blog post. As a reminder long-tail keywords are longer and more specific keyword phrases that visitors are more likely to use when searching on Google. There's no point in putting lots of keywords as Google sees this as keyword stuffing…and it certainly doesn't appreciate that. You should use keywords in a way that feels natural so think about placing your keywords in the following places:
Article title: this is Google's first step in deciding whether your content is relevant to the keyword
URL: search engines use this to figure out what the page is about and it's one of the first things they crawl
Body of the text: mention your keywords naturally throughout the body of the text
Meta description: use your long-tail keywords as this is what tells readers and search engines what the blog post is about
REMEMBER
Position long-tail keywords into your articles
Include your keywords in the page title, header, body, URL and meta description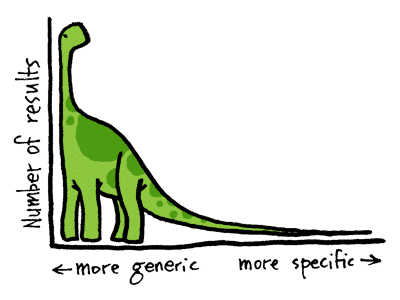 Conclusion
Blogging is definitely worth putting in a place if you're looking for another way to improve your optimization. Relevant, eye-catching and content-friendly, it will show readers that you're an expert in your field.
So pen at the ready, go get blogging!