5 reasons why website search engine optimization might seem scarier than you think
Remember: What is search engine optimization (SEO)?
Search engine optimization is the practice of increasing the online visibility of a website or web page through organic search engine results.
S.E.O. Three letters that might give you nightmares or take you back to that school disco when you asked your crush to dance…but should actually bring a smile to your face. I can't deny that there's so much information out there and so it's hard to know where to start with your website search engine optimization efforts. That's why I'm letting you into a few secrets of why SEO might seem scarier than you as you think:
1. It seems very technical at first regard
Nods to show understanding but in reality your mind is saying 'I have no idea what's going on'.
Website search engine optimization and all the vocabulary that goes with it e.g. backlinks, keywords, html, meta data and the list goes on and on, can be mind-blowing and make you feel like you're way out of your depth but, just take a step back, and breaaaathe. To optimize your website, you don't need to have a background in computing or development. Optimizing your website for search engines can be carried out by anyone who's willing to learn and put in the work for it. There is so much advice and support out there through different channels that it won't take you long to learn the basics. Here are three channels that you might find useful:
SEO Blogs
Not only are having your own articles good for your SEO (which you'll learn) but there are hundreds of blog articles online explaining every different element of website optimization from the very basic stuff to the more technical factors. Some of my favorites are Mike Schiemer, Search Engine Journal, Social Media Today and Muffin Marketing.

Books
I still love putting my phone down for an hour or so and picking up a good book to read. And there are lots of books on website search engine optimization that can help you. When I started out in SEO I read Olivier Andrieu's 'Référencement Google mode d'emploi' and it taught me all the basics from A-Z, a definite recommendation .

Forums
Online forums are a great place to learn from those in similar situations and ask questions on any aspects of optimizing your website for search engines that you're struggling with. Reddit has a great SEO sub-reddit with lots of experts and newbies interacting and engaging with each other.
A few simple techniques that could be in put in place would be making sure you've added the meta data and choosing the keywords that you want to position yourself upon. The meta data includes having a unique page title for each of your pages and a unique description describing these pages. This way Google can understand what your pages are about when crawling them. If you're looking for a page analysis tool, Cocolyze will be able to help you out
. The keywords that you want to position yourself upon should be included in your content such as the text on your website's homepage.
REMEMBER
You don't need to have a technical computing background to do website SEO
It doesn't take long to learn the basics and there are lots of resources available to guide you
Start with simple techniques such as meta data and keywords
2. SEO can be expensive if you don't get many website visits
Patience is a virtue.
When starting out in optimizing your website for search engines the important thing you need to remember is that results don't happen overnight. You may have invested a lot of money into an SEO campaign and expected results the next day or the day after, but it doesn't work like that. SEO is a long-term game and a long-term investment for your business. The results will eventually come in if the right strategy is in place, but you need to forget the idea that your ROI (return on investment) from SEO comes into effect immediately.
For example, you write a piece of content for your blog including researched keywords that could improve your rankings, you publish it, promote it on your social media networks and come back to to the office the next day expecting to be top of the results page. Wrong. There's no specific answer to how long it takes a page to rank (that's the fun and games behind website search engine optimization) but as long as you have a clear strategy in place and track it everyday, over time you'll start seeing results.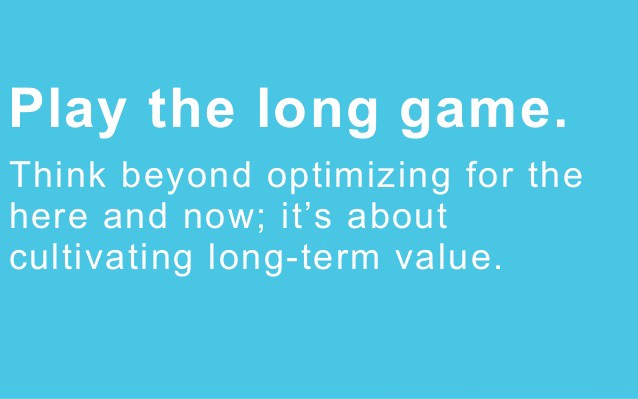 REMEMBER
Think of website search engine optimization as a long-term investment for your business
It can seem costly at the start but results will eventually come if the right strategy is put in place
3. There are so many tools to use
It's just like when you walk into a shoe shop and there's at least 5 pairs you want to buy.
You ask Google what's the best tool to use for your website search engine optimization and about 500 different tools come up in the results page, and your mind suddenly goes 'OMG. There are that many tools I need to use??!!'…but no of course you don't! There are so many tools because they all offer different features, data and at different costs. For example, the number of keywords to track, the number of backlinks analyzed or the number of web pages to analyze.
The best place to start is to test a few out (as most offer free trials) to see which tool you get along with the most in terms of usability, interface, understanding how it works, understanding the results, cost etc. Luckily for you I compiled a list of SEO tools that are worth testing out
. The majority of SEO'ers use a few tools simultaneously but this depends on what you want to get out of the tools and of course your budget. I'd advise starting with one and go from there.
REMEMBER
Just because there are so many tools out there, it doesn't mean they all need to be used
It's about finding the right tool that suits you and your website's needs
4. SEO will take over my life
Think of it as your second pet dog; needs food, attention and time.
Ok so there's a lot of work involved in optimizing your website for search engines such as Google but that still doesn't mean it needs to consume every minute of your day. The best thing you can do is to prioritize your work, what I mean here is to put a certain amount of time aside per week for your SEO. The minimum I would say is 2 hours per week.
The thing with website search engine optimization is that not everything needs to be done all at once and it's something that takes time. Once you've carried out an SEO audit of your site, this will show you what needs to be fixed or improved first, from there you can make a plan of action for every time you sit down and work on your website optimization. For example with the SEO audit tool CocoScan, you get a personalized to-do list with a list of actions that need to be carried out in order of importance so it allows you to work on optimizing your website as efficiently as possible.
REMEMBER
Put a minimum of 2 hours aside per week to work on your SEO
There is a lot of work involved in SEO but not everything needs to be done all at once
5. Google's penalties and unsuspecting Google updates
Please don't hurt me, I did nothing wrong! Promise!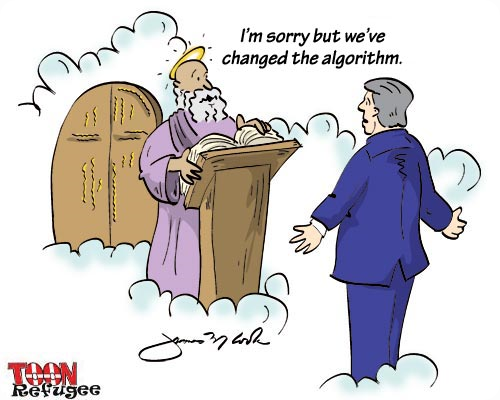 It would be far too easy to just create a website and optimize it in the way that you'd like. Of course Google has its own rules and regulations for best practice website optimization to avoid those cheating their way to the top. Therefore it's important that you implement your strategies around these best practices so that you're not at risk of being penalized. Optimizing your website for search engines needs to be done in a clean way and fair way. From research and experience you'll soon learn what Google likes and dislikes. Search Engine Journal provides a great article on the list of possible penalties.
Google may also seem like your best friend 90% of the time (especially when it tells you the best brunch place on weekends!) but the search engine also likes to throw a few surprises here and then. From a website's perspective, Google's algorithm updates can have a damaging effect on their rankings so make sure you follow the latest SEO news and keep a close eye out for any odd changes in your rankings or website traffic.
REMEMBER
Google has strict rules to follow when optimizing your site for search engines
Build strategies around the known best practices to avoid being penalized
Google likes to subtly release new updates so always follow the latest SEO news
Conclusion
There's no doubt about it that it can take time to get your head around website search engine optimization but it's so important in helping to increase your site's online visibility and ranking in the SERPs. Just remember to dedicate time every week to it, be patient and you'll soon think optimization is a walk in the park!