Influencer Marketing is not full-proof and never will be
Remember: What is Influencer Marketing?Influencer Marketing is a marketing concept that focuses on communicating your business to influential people rather than your target market. It's a way of communicating and creating high-impact conversations about your brand with future customers.
No marketing team within a company has ignored the possibility of adding Influencer Marketing to their marketing initiatives, and there's no doubt about it that contacting those already at the top is a good way of getting your brand promoted…but I personally still find it difficult to be 100% convinced by this concept and I reveal why here.
1.What actually defines an Influencer?
Definition: the act of defining or of making something definite, distinct or clear.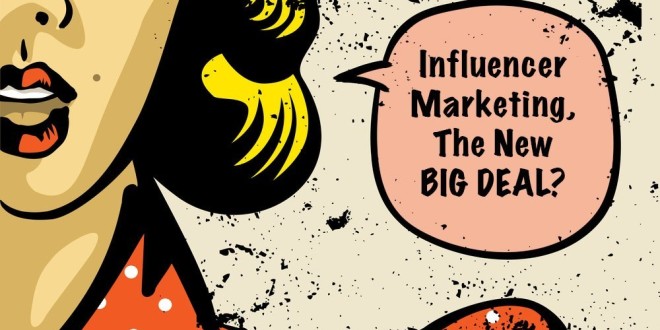 Understanding the basic definition of an influencer is easy; an individual that can affect the purchase decision in a significant or authoritative way. However, it's the question of 'at what point do you become an influencer?' We can all influence somebody to make a decision, from a parent influencing their child to eat carrots 'because it'll make them see in the dark' or an employee influencing their boss to invest in a new software, but there has to be some overriding factors that make an influencer better than the others. Is it...
the number of followers on social networks?
It's true that when we see somebody with over 10K followers on Twitter we feel reassured that they're worth following. A bit like online reviews, most of the time our purchase decision is based on the reviews and social media followers represent that for whether we believe in an influencer or not.

the number of brands you work with?
Does working with the biggest brands in the industry make an influencer more of an influencer than influencers working with smaller, lesser-known brands? Brand names no doubt influence our purchase decisions, we all do it, prefer to buy from a brand that we know rather than a brand we've never heard of before.

the number of achievements in your career?
Working up the career ladder to become an influencer is well-deserved and should definitely be the key factor in determining whether a person has this status or not. It's proof that the person has had real-life experience and therefore can be looked up to.
REMEMBER
An influencer is an individual that can effect the purchase decision
An influencer can be defined on various factors, e.g. number of followers, number of brands they work with, number of achievements
2. It's presented as an 'easy' technique
Nothing in life is easy.
When you've launched a new product or service you're always on the lookout for interesting ways to promote and communicate it…and just like I did, Influencer Marketing was noted down on my ideas list. Yet from all the articles I read about how to go about Influencer Marketing, they all say the same thing: 'Follow this checklist to succeed in Influencer Marketing'. But following these 'checklists' doesn't make this form of marketing 100% guaranteed…
First of all, it takes time to find the influencers that could work for you. You'll want to find out what they specialize in, what sort of events do they take part in, or are they active on social media.
Then, contacting influencers needs to have a 'personal' approach (not too personal either
) i.e. not sending the same generic message to your list of 20 influencers. It needs to get the influencer thinking 'wow yeah, they've been keeping up with that I do etc'.
Then it's what platform you use to contact them. After all this, you contact your influencers and wait for the replies and communication to kick in…and wait…and wait…oh and keep waiting. Of course, you might get replies or a share on social media, and if not don't hesitate to chase them up! Influencers probably get hundreds of messages a day so yours could have easily slipped through the pile.
But what I want to highlight here is that it's not as simple as these checklist articles make out…if you really want to go down this route it requires time, effort, persistency and the ability to take knock-backs.
REMEMBER
A lot of articles present a checklist to follow to succeed in influencer marketing but often harder than said
It takes time to know which influencers to contact
The importance is on the approach you take to contact them
3. Influencers have become too 'influential'
Don't get too big for your boots.
It's great having access to information created by influencers, and don't get me wrong I've learnt a a lot from the information they provide but I also wonder if some have become 'too influential'. 'Too influential' in the sense that they're so well-known and in demand that they don't have time to reply to every mention or email from those reaching out to them.
I know we're all guilty of that, not replying to messages if we're busy or to messages that don't seem 'important', but a part of an influencer's job is to answer questions and share with others. So my question is, why would influencers change their (already) busy schedule influencing to work with brands they don't know about? They already focus on brands that they know and love so why change what they do. It's a shame for young businesses trying to make their mark when influencers they look up to might not have the time to help them out.
REMEMBER
Not all influencers have the time to reply / communicate with everyone who approaches them
Lots of influencers work with brands that they know and trust
4. Luck plays a part
Being there at the right place at the right time.
There's no best time to contact an influencer (still keep in mind the time difference if they're based in another country
) and there's not a definite yes or no response to whether this type of marketing works. I personally think in most cases luck plays a part in whether you get noticed by influencers or not. All it takes is one influencer to see one of your tweets, a blog article or land on your website for them to realize how great your product or service is!
For example, you could have included a hashtag in your latest tweet that they follow or one of your followers is followed by an influencer.
Choosing an influencer is a bit like choosing a business partner, it can either be a great success or ruin your brand. They could just be in it for the paycheck, they may not even follow your content strategy or they may actually alienate your customer base by focusing on a more targeted audience. So remember, even if an influencer finds you and is prepared to communicate your brand through their network, make sure it's an influencer that genuinely cares and has an interest in your activity.
It could take time but you need to make sure your brand is being promoted to the right audience by the right person with the right tone.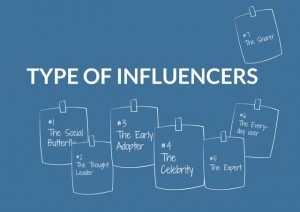 REMEMBER
Being noticed by influencers doesn't happen overnight
It can take time to find the right influencer for your brand
Conclusion
This article wasn't about undermining the work influencers do, trust me when I say I've learnt a lot from influencers' articles in the SEO and marketing industry, but more about how Influencer Marketing isn't as full-proof as it's sometimes made out. It may work wonders for you but it also can be risky for your business, and it's these sort of points that you need to be aware of if you decide to go down this route.