More than 4800 businesses trust Cocolyze to optimize their SEO

The SEO solution for your Google website ranking!
67% of rank drops are fixed thanks to Cocolyze.
Monitor your Google ranking
Use our rank tracker tool to analyze, monitor and optimize your keywords to improve your SEO ranking. We analyze keywords on Google and Google Mobile, and provide you live Google rankings from all around the world. Choose how you want to add your keywords, pick a specific date of a keyword position and get insights into the rank traffic and rank value with our SEO solution.
Discover why you have an SEO ranking drop
Wondering why you lost or gained a position? Cocolyze will alert you 24/7 of any changes to your Google website ranking so that you can stay up-to-date on all changes. A change in a page title or a new content tactic by your competitors, we will tell you exactly what happened and how to get back improving your SEO ranking.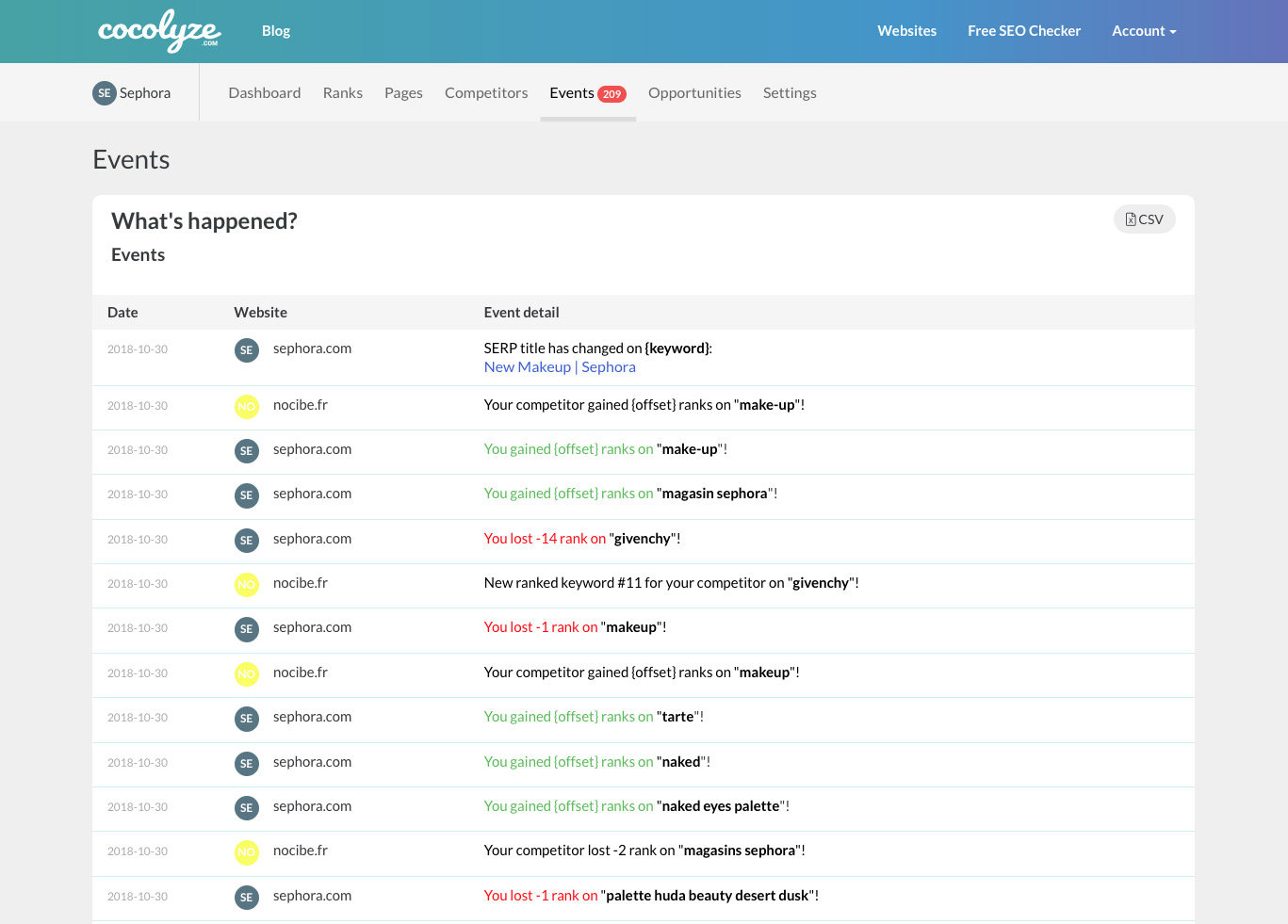 An SEO solution that tracks your competitors
Follow every Google ranking move of your competitors so you always know what they're up to. Add up to 20 competitors per campaign, discover if they're ranking upon the same keywords as you and see their current website ranking in the SERP. Cocolyze shows why your competitors are ranked higher than you so you can work on getting ahead of them.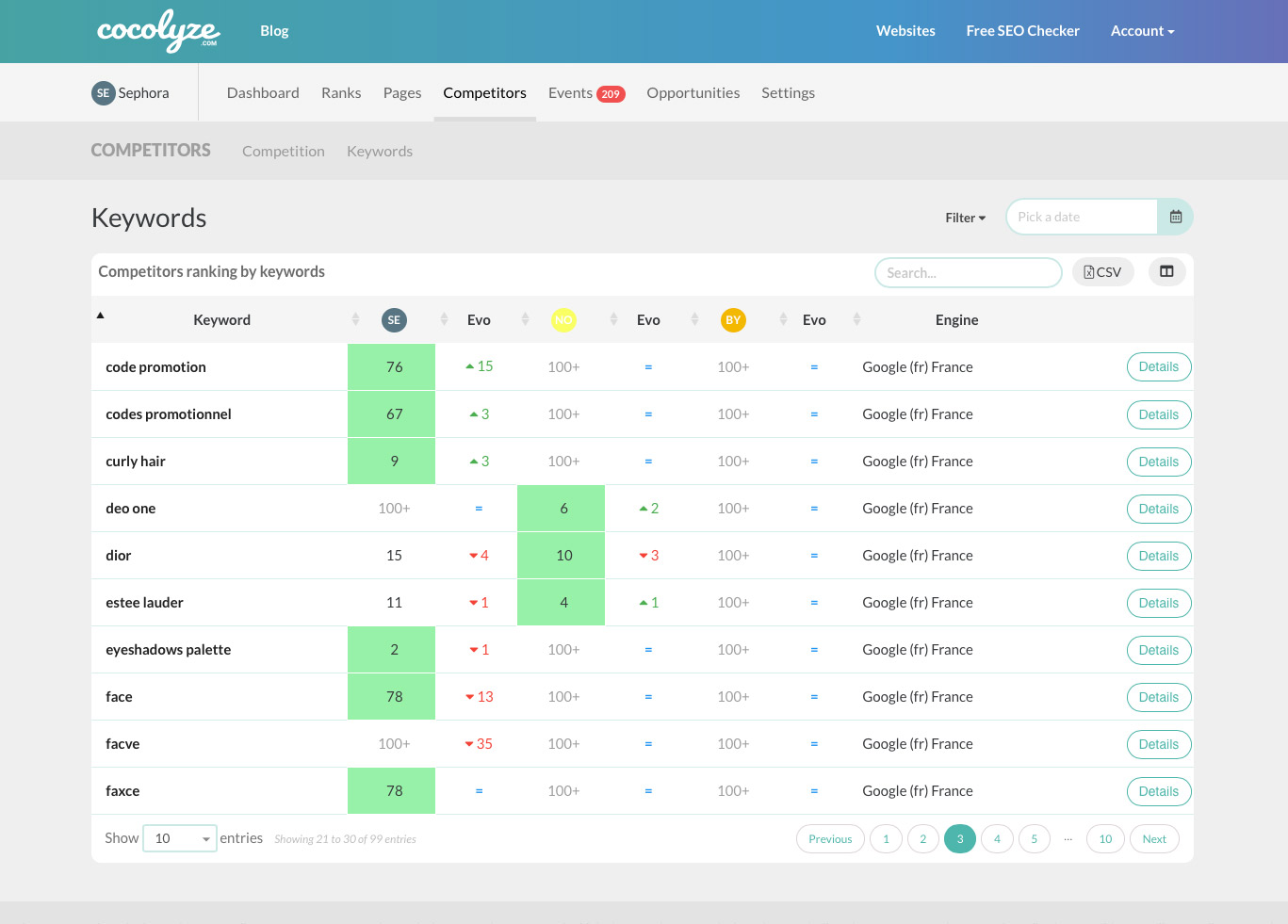 Stay up-to-date with your SEO ranking activity
Our SEO solution allows you to effectively manage your optimization work by sending you weekly SEO ranking reports by email summarizing all the activity carried out that week. Report on your SEO ranking progress easily by exporting your data in csv or excel format for a clear overview of your long-term SEO progress.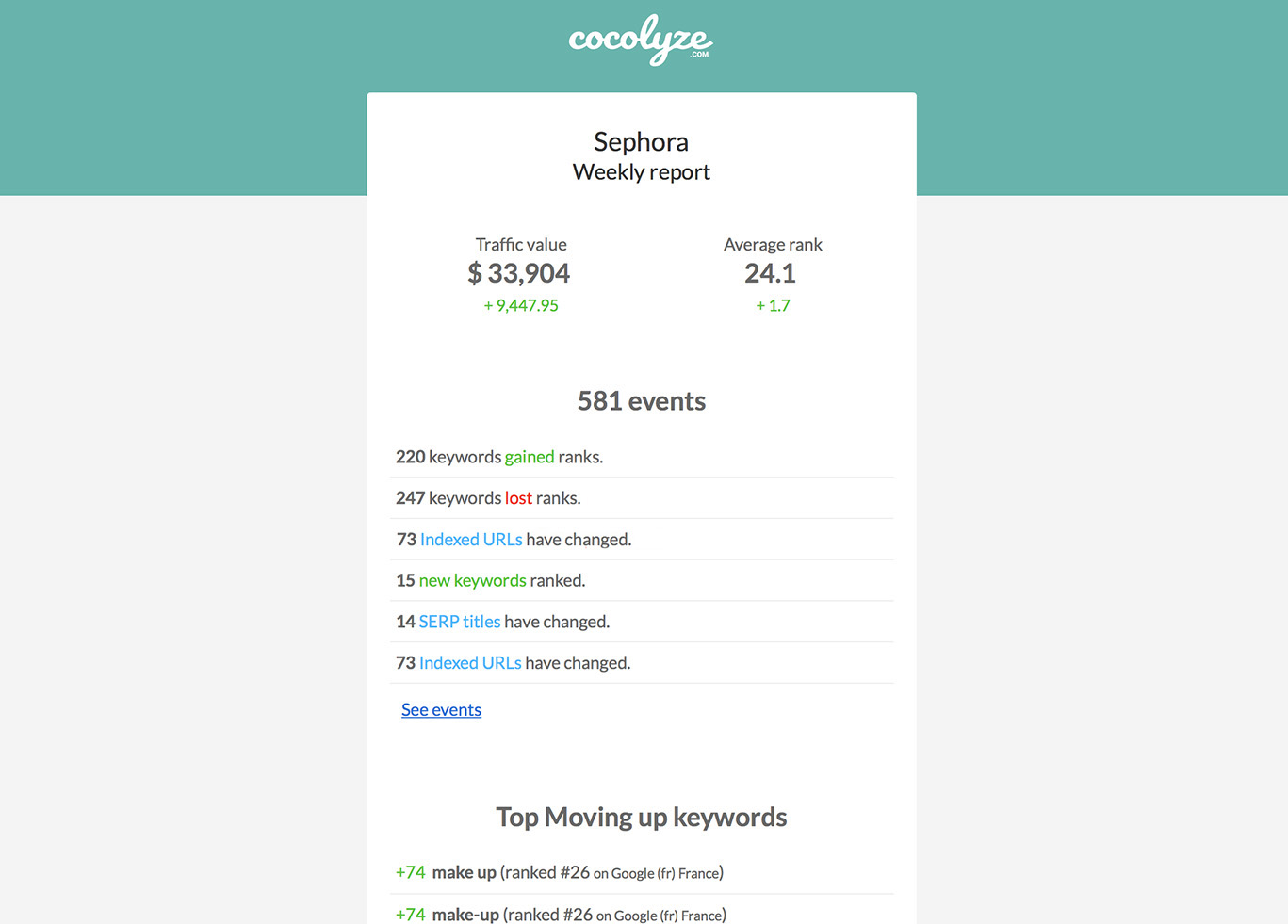 Get insights into your SEO ranking
Login into Cocolyze and immediately get insights into your Google website ranking campaigns. In one quick glance, discover your average rank position, the number of tracked keywords and every event carried out on this SEO solution. We want you to understand your campaign activity in a simple and easy way.
---
Try the power of Cocolyze and make your own opinion.

No credit card required