Analyse your SEO Report daily
so that you can react quicker.
85% of users check their Dashboard at least once per day.
Interactive SEO Report
A veritable support tool, Cocolyze allows you to visualize the state of your SEO in a blink of an eye as well as that of your competitors. Thanks to the high level of data that we analyze and the simplified and ergonomic SEO reports that we create, Cocolyze is the tool to help you in your decision making process.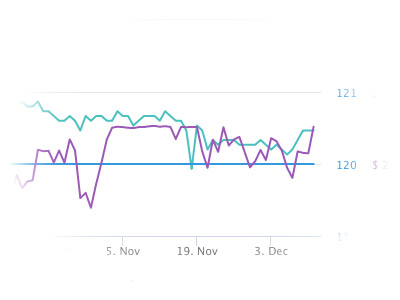 Access all your important KPIs
Get a simple overview of your KPIs on your SEO Dashboard: total estimated value, your average search results position, the number of keywords you're tracking and all the actions taken place on your campaign. Measure your ROI of your SEO everyday with absolutely no configuration needed, everything is automated so that you can quickly understand what's going on as soon as you arrive onto the SEO Dashboard.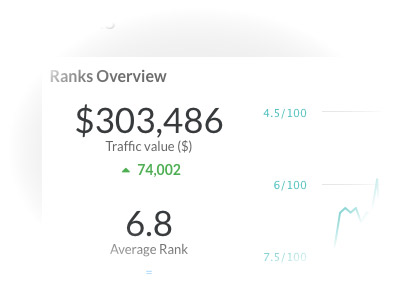 Daily SEO Activity Report
Track your daily website events easily thanks to our events tracking feature. Whatever the SEO change, we'll show you the date of the action, the website it relates to and a description of what happened. You'll get notified once a day for all your campaigns. Just click on the description to discover your new Google rank in the search results. Our tool can also send you weekly progress reports by email summarizing your SEO activity. Your simple and ergonomic SEO Dashboard is updated everyday. There is no need for 25 different SEO tools, everything is here in the Cocolyze report.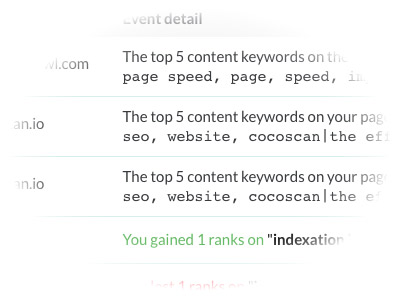 Customize your SEO Report
Report on your SEO progress easily and efficiently with our exports option. You can export the data of any chosen time period by choosing your preferred date. With SEO reporting, it allows you to demonstrate the long-term progress of your SEO work and understand time periods where you excelled or needed to make improvements to your optimization strategy. Whether you have a local or international site with 10 or 10,000 keywords, Cocolyze adapts to your SEO activity.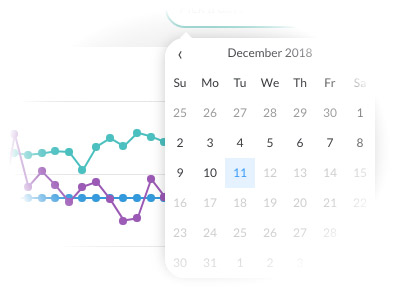 ---
We ❤️ our clients. Trusted by +1,000 users worldwide.
---
Start your Cocolyze journey today

No credit card required