Rank drops are all about data,
not just crystal balls.
67% of rank drops are fixed thanks to Cocolyze.
React faster to a ranking drop
Be informed 24/7 of any changes to your keyword positions whether it be a rank drop or rank gain. Our Events Tracking feature will alert of you of any changes so that you're always up-to-date on your SEO ranking progress. Know exactly what has happened on all your websites and competitors' websites along with details of the event. A useful feature to be able to quickly check your keyword performance for every campaign so that you're always prepared for any SEO ranking drop circumstances.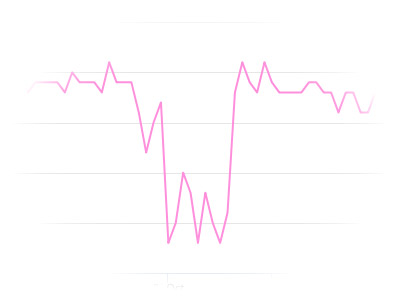 Understand why there was a rank drop
You don't need to spend hours wondering why your website experienced a ranking drop. Cocolyze has the answer and knows exactly the reason behind your SEO ranking drop. We will tell you if your best ranked URL has been modified, your SERP page title has changed or if you're no longer ranking on a keyword, and all this for your competitors' websites too. Whatever the reason behind your rank drop, Cocolyze will help get you back to your top ranking position.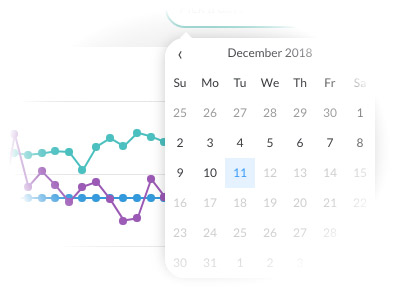 Prevent an SEO ranking drop
Anticipate any rank drops with our Events tracking feature. Get alerted whenever your competitors carry out a change to their content so that you can check you're performing better on one or more of your keywords. This allows you to regularly spy on you competitor's strategy and prepare for any rank drops that could occur due to a change in your competitors keyword content strategy.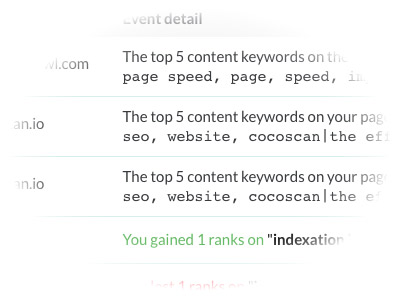 Fix your Rank Drops
Understand exactly what you need to do to rectify your rank drops and gain even more back from the rank drop. Thanks to our Page Analysis tool, you will get advice adapted to your website so that you can work on how to fix your SEO ranking drops. Cocolyze helps uncover the issue to allow you to work on your strategy of top keyword ranking in the SERP.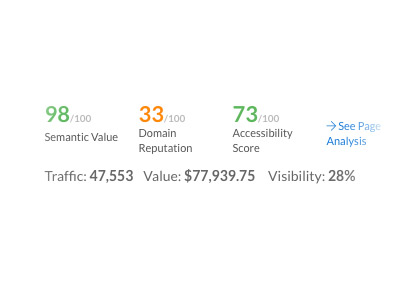 ---
We ❤️ our clients. Trusted by +1,000 users worldwide.
---
Start your Cocolyze journey today

No credit card required